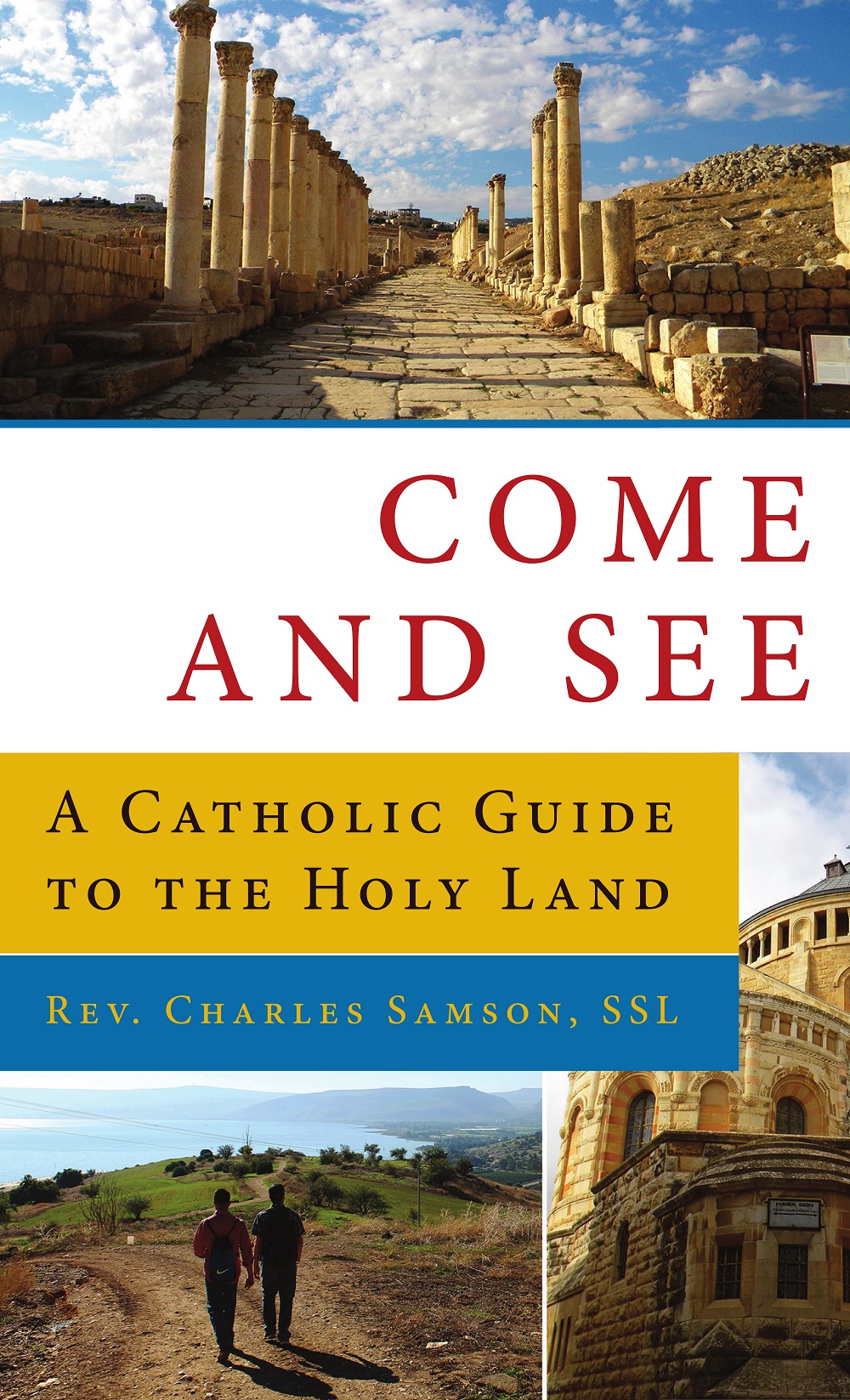 What better way is there to become configured to Christ than by following in His footsteps? A pilgrimage to the Holy Land allows one to follow, quite literally, in Our Lord's footsteps, to discover His homeland and the cultural, linguistic, historical, and topographical landscapes that reveal so much about Jesus Christ.
Come and See: A Catholic Guide to the Holy Land by Fr. Charles K. Samson, Cardinal Glennon College Class of 2009 – St. Louis, accompanies pilgrims through holy sites in Galilee, the Dead Sea, and Jerusalem. His book is the fruit and heart of Kenrick-Glennon Seminary's annual Holy Land Retreat & Pilgrimage and will be a comprehensive tool used to help guide future seminarians and all pilgrims throughout the Holy Land.
The book is available for purchase from the St. Paul Center, Amazon, and Catholic Supply of St. Louis. Proceeds from all sales will go directly to the Latin Patriarchate Seminary in Beit Jala, Palestine, to support our Middle-Eastern brothers in faith who are answering Christ's call to the priesthood.
Endorsements
"Fr. Samson's love for the priesthood and for the person of Jesus Christ shines through in this guidebook. His insights are deep and enlightening, and his knowledge of the Holy Land is first-hand and well-studied. He shares these in a manner which reads like a pleasant and focused conversation. Every seminarian making a pilgrimage to the Holy Land will want to be a part of this conversation; it will, in a unique way, bring the seminarian into contact with the reality of our faith in Jesus, to whose heart we priests are called to conform our own in our prayer and ministry."
Archbishop Robert J. Carlson, Archbishop of St. Louis