Thank you! We offer our thanks to the donors and attendees of the Convivium Dinner Auction. The proceeds support the seminary's annual operational budget, the Kenrick Student Life Association, the Cardinal Glennon College Student Activity Fund, and the Holy Land Retreat and Pilgrimage Fund.
25th Annual Convivium Mass & Dinner Auction
Saturday, November 4, 2017
Get Involved
There are many ways in which you can participate in the annual Convivium Dinner Auction. Learn more about these opportunities below:
BECOME A SPONSOR: Corporate and individual sponsorships play a critical role in the success of Convivium. By underwriting event costs, a larger percentage of proceeds can directly benefit our seminarians. The seminary community is grateful to all of our sponsors who share our vision of preparing young men to embrace a life of priestly ministry. Click here to learn more about our sponsorship opportunities.
DONATE AN ITEM: You are invited to donate an item, service, or experience for our auction. Please remember that all tangible items must be new or in "like new" condition. View our wish list for donation ideas. Creativity is encouraged! If you are donating an item, please send a completed donor form with your item by October 2nd.
ADVERTISE: Convivium Dinner Auction advertising opportunities are an effective way in which individuals, businesses, and organizations show their support of today's seminarians and tomorrow's priests, while promoting their own establishments. With visibility to an estimated 500 guests in attendance, the program and mobile site will receive constant attention from guests during the event.
MOBILE SITE ADVERTISERS: New this year! As a mobile bidding advertiser, you will be the face of every donor's mobile and online bidding experience. Your advertisement will appear with a direct link to your preferred URL on the mobile bidding homepage and on the auction item pages for one week prior to the event and on auction night (November 4th).
Click here for further information about our advertising opportunities.
MAKE A CONTRIBUTION: Monetary contributions of any amount are greatly appreciated and will help offset the costs of the event. Supporters contributing $1,000 or more will be recognized as UNDERWRITERS. To make a contribution, please send a completed donor form with your donation to Kenrick-Glennon Seminary, Convivium Dinner Auction, 5200 Glennon Drive, St. Louis, MO 63119.
To donate online, please click here. Simply follow the secure checkout steps and type Convivium in the "donor notes" section.
ATTEND: Registration will open in early September. To request an invitation, please contact convivium@kenrick.edu or 314-792-7436.
Messages from Past Attendees
We look forward to attending the Convivium to support all of the seminarians who are making a big commitment to support all of us. It is a real privilege to meet the newer seminarians and to meet up with the friends we have made over the years.
Jeff and Laura Kavanagh
There are many important Galas that take place in the Archdiocese but the Convivium is special to me because it represents and supports the heart of our Archdiocese and our Faith: the seminary and our future priests of tomorrow.
Russ Isaak
The Convivium Auction and Dinner is a fun and faith-filled evening, where St. Louis Catholics show their financial and prayerful support of the future priests who will serve them.  When all the seminarians and priests sing the
Salve Regina (Hail Holy Queen)
to end the evening, you can't help but feel God's presence in the room.
Mike and Mary Detwiler
We love attending Convivium because EVERYONE who attends is so happy to be there supporting our current and future priests! It is so easy to talk with the seminarians, because they come up and talk to you. (They must be practicing at being in a parish!) Convivium is a MUST ATTEND event every year!
Diane Snively
2016 Convivium Sponsors
We are grateful to all of our sponsors for their support!
GOLD SPONSORS:
Mike & Rita Mooney
The Ravarino Family
The Shaughnessy Family
The Tracy Family
SILVER SPONSORS:
Anonymous
Dr. James and Cynthia Coyle
Friends of Kenrick-Glennon Seminary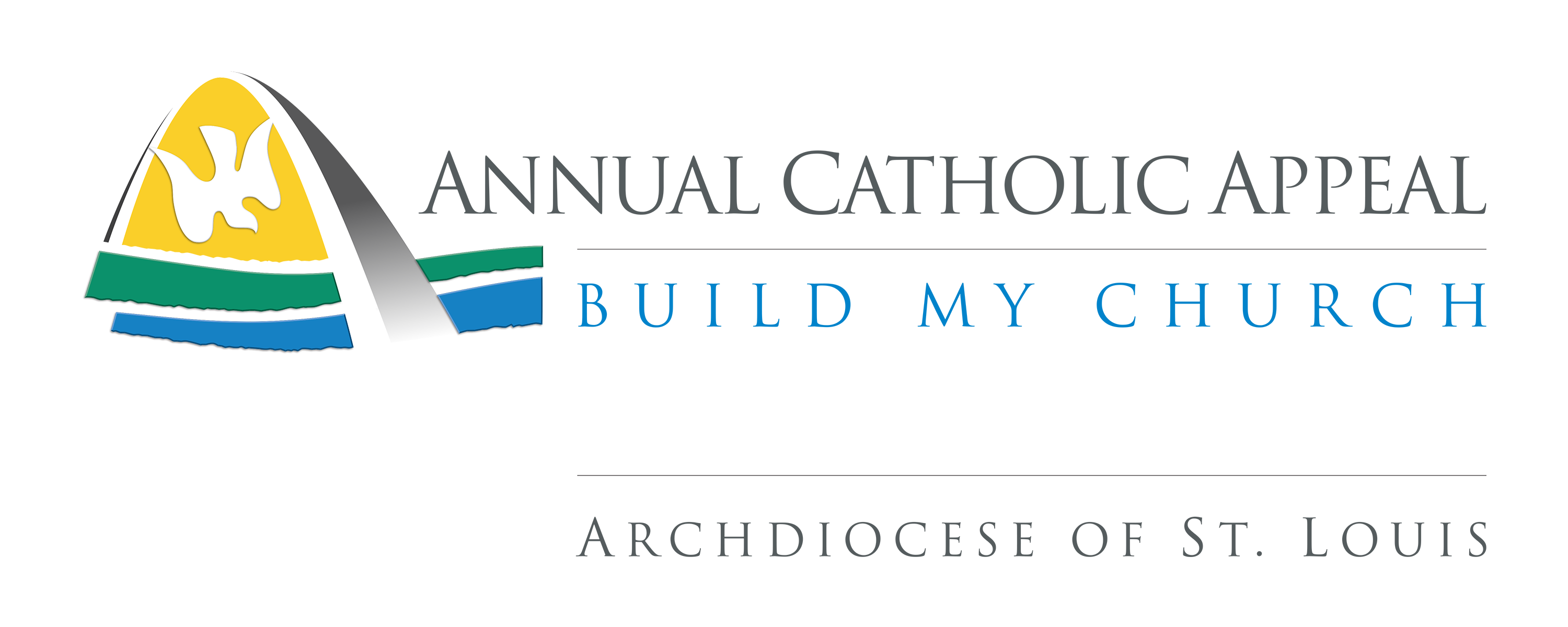 BRONZE SPONSORS:
Diocese of Bismarck
Deacon Charlie and Penny Durban
UNDERWRITERS:
Peter and Mary Fonseca
Msgr. Edmund Griesedieck
Joanne Keeven
Msgr. Gregory Mikesch
The Diocese of Rapid City
Diocese of Sioux City
Diocese of Springfield, IL
Msgr. Walter M. Whited
2016 Photos
For more photos from the Convivium Dinner Auction on November 5, 2016, please view our Convivium Photo Album on Facebook.