The Convivium Dinner Auction was established in 1992 as Kenrick-Glennon Seminary's signature event in support of tomorrow's priests. The evening includes silent and oral auctions, a raffle, and an elegant dinner. The proceeds support the seminary's annual operational budget, the Kenrick Student Life Association, the Cardinal Glennon College Student Activity Fund, and the Holy Land Retreat and Pilgrimage Fund.
25th Annual Convivium Mass & Dinner Auction
Saturday, November 4, 2017
| | |
| --- | --- |
| 4:30 P.M. | MASS |
| | Chapel of St. Joseph at Kenrick-Glennon Seminary |
| | 5200 Glennon Drive, St. Louis, MO 63119 |
| 6:00 P.M. | DINNER AND AUCTION |
| | Chase Park Plaza Royal Sonesta |
| | 212 Kingshighway Blvd., St. Louis, MO 63108 |
Get Involved
ATTEND: Seating is limited. Please call 314-792-7436 for availability.
The estimated value of each seat is $90.
A block of rooms has been reserved at the Chase Park Plaza Royal Sonesta St. Louis for Convivium guests on the evenings of November 3rd and 4th. These Deluxe rooms include either a king or queen size bed are available at a discounted rate of $185 per room, per night, on a first-come/first-serve booking basis. Visit the Chase Park Plaza Royal Sonesta webpage to book your rooms or call 314-633-3014 (or toll free at 1-877-587-2427) and ask for the Kenrick-Glennon Seminary Room Block.  All reservations must be made by October 3rd.
BECOME A SPONSOR: Corporate and individual sponsorships play a critical role in the success of Convivium. By underwriting event costs, a larger percentage of proceeds can directly benefit our seminarians. Click here to learn more about our sponsorship opportunities.
ADVERTISE: Convivium Dinner Auction advertising opportunities are an effective way in which individuals, businesses, and organizations show their support of today's seminarians and tomorrow's priests, while promoting their own establishments. With visibility to an estimated 500 guests in attendance, the program and mobile site will receive constant attention from guests during the event. Click here for further information about our advertising opportunities.
DONATE AN ITEM: You are invited to donate an item, service, or experience for our auction. View our wish list for donation ideas. Creativity is encouraged! If you are donating an item, please send a completed donor form with your item by October 2nd.
MAKE A CONTRIBUTION: Monetary contributions of any amount are greatly appreciated and will help offset the costs of the event. Supporters contributing $1,000 or more will be recognized as UNDERWRITERS. To make a contribution, please send a completed donor form with your donation to Kenrick-Glennon Seminary, Convivium Dinner Auction, 5200 Glennon Drive, St. Louis, MO 63119. To donate online, please click here. Simply follow the secure checkout steps and type Convivium in the "donor notes" section.
2017 Convivium Sponsors
We are grateful to all of our sponsors for their support!
GOLD SPONSORS:
Mike & Rita Mooney
The Ravarino Family
The Shaughnessy Family
The Tracy Family
SILVER SPONSORS:
Anonymous
Dr. James and Cynthia Coyle
The Dino Family
Friends of Kenrick-Glennon Seminary
Friend of the Seminary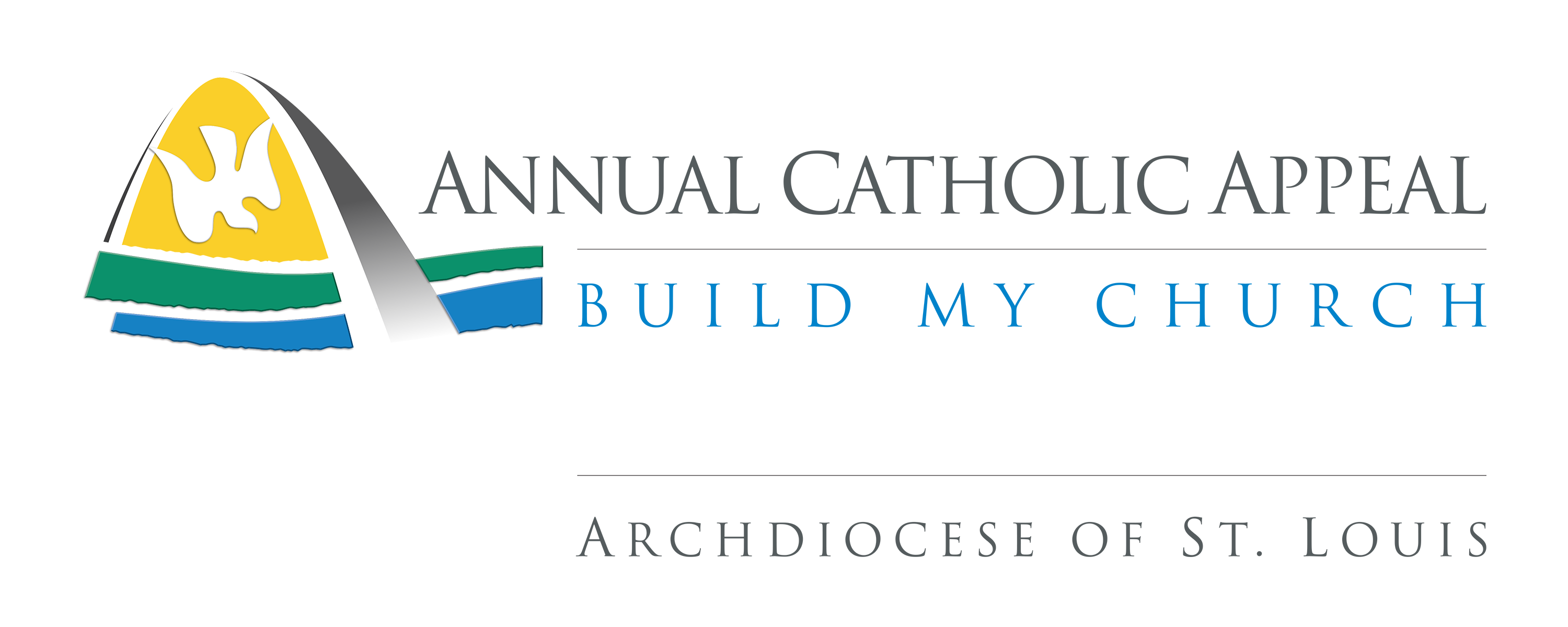 BRONZE SPONSORS:
Diocese of Bismarck
Deacon Charlie and Penny Durban
UNDERWRITERS:
Mark T. Bobak
Dr. and Mrs. Peter Fonseca
Msgr. Edmund Griesedieck
H. Wayne Groner Insurance Agency, Inc.
Diocese of Kansas City – St. Joseph
Joanne Keeven
Msgr. Gregory Mikesch
Diocese of Rapid City
Bishop Mark S. Rivituso
Msgr. Joseph M. Simon
Diocese of Sioux City
Diocese of Springfield in Illinois
Pat and Jane Tracy
Msgr. Walter M. Whited
Messages from Past Attendees
We look forward to attending the Convivium to support all of the seminarians who are making a big commitment to support all of us. It is a real privilege to meet the newer seminarians and to meet up with the friends we have made over the years.
Jeff and Laura Kavanagh
There are many important Galas that take place in the Archdiocese but the Convivium is special to me because it represents and supports the heart of our Archdiocese and our Faith: the seminary and our future priests of tomorrow.
Russ Isaak
The Convivium Auction and Dinner is a fun and faith-filled evening, where St. Louis Catholics show their financial and prayerful support of the future priests who will serve them.  When all the seminarians and priests sing the
Salve Regina (Hail Holy Queen)
to end the evening, you can't help but feel God's presence in the room.
Mike and Mary Detwiler
We love attending Convivium because EVERYONE who attends is so happy to be there supporting our current and future priests! It is so easy to talk with the seminarians, because they come up and talk to you. (They must be practicing at being in a parish!) Convivium is a MUST ATTEND event every year!
Diane Snively
2016 Photos
For more photos from the Convivium Dinner Auction on November 5, 2016, please view our Convivium Photo Album on Facebook.